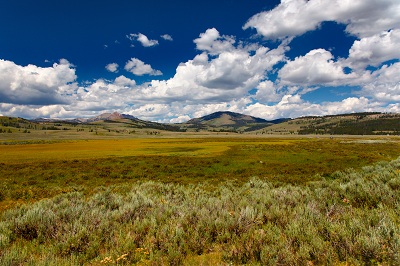 If you've noticed many RVs on the road, a lot of them will have Montana license plates on them. Many people might think that there's just thousands of residents in Montana that always seem to be on vacation. This is not true. Hardly any of those RVs are owned by Montana residents. They are owned by Tax free Montana LLCs. Otherwise thought of as a Montana LLC free from sales tax.
You form a Montana LLC. All Day $49 Montana Registered Agent LLC will form your Montana LLC for $239 or $289 if you want it done in 1 day.
You buy the RV in the Tax Free Montana LLC name. You sign as the manager or member (owner) of the LLC. You keep your name off the public records and the Free MT LLC owns the vehicle.
You send in your titlework to your Montana registered agent and pay them to process getting you, your title. Montana Registered Agent will do so for $550 and that includes the DMV fees.
Alternatively, you could drive to the county DMV yourself and register the vehicle.
You will need to get insurance for the RV just like any other vehicle. Many people find getting insurance with their existing personal insurance is fine, but having them list the LLC as additionally insured. You will need to have proof of insurance to register your vehicle in Montana. Simply copying your insurance card and mailing in with the vehicle title work is fine.
Some frequently asked questions about tax free Montana LLCs.
How do I keep my tax free Montana LLC going? You have to pay a registered agent an annual fee. The registered agent fee should be around $49 a year. You have to pay the Montana Secretary of State $15 a year to keep the Montana LLC active. The reality is if you are only ever going to own one vehicle, you probably don't even need to worry about keeping your LLC active with the Secretary of State, but you should keep your status active with your Montana registered agent because your vehicle registrations and vehicle renewals will go there.
How can I do this? You are forming a Montana LLC. It's that simple. You're forming a Montana LLC just like a photographer or tattoo artist would. There's nothing different than "Your goofy named RV LLC" and "Jims Tattoos LLC" Businesses will always own vehicles and vehicles will always need to be registered to have license plates on them.
Should I go through with all the formalities of having an LLC? Technically, yes… but let's get real. You're forming an LLC to buy really expensive stuff and register it in Montana to avoid sales tax. Do you really think an angry judge in Missouri or Alabama is going to appreciate you telling him that you have an EIN number, a Montana bank account, a Montana phone number, and all this stuff, when you live in Alabama, store your RV in Alabama, have your whole life, and the Alabama Department of Revenue is suing you for tax evasion? There's a lot of websites selling extras that may make you feel like your Montana LLC you formed to avoid taxes is more legit. But it's only going to make you feel that way. You're avoiding sales tax… it's just that simple.
There are exceptions. Let's say you want to start a blog about RVing or selling trinkets. If you can actually collect some revenue (doesn't have to be a lot) AND file tax returns with the IRS, AND pay income tax on that… You could start having a legitimate business and have legitimate business expenses (gas, insurance, campground fees, etc.) this entire activity IF YOU'RE PAYING TAXES, could legitimize your taxes and cause a lot of your expenses to be a write off. You can't deduct expenses, unless you're showing income though. You would need to generate money. Ad revenue on your website, advertisers, getting paid to write an article about your RVing experience, getting paid to man a event or RV show through your LLC, etc…
How do I get my license plates initially and every year? Your Montana registered agent should be able to mail or courier your plates initially to you, and then the DMV is going to send the renewals to your registered agent. Your registered agent should have a great way of getting you documents. Your registered agent should have an online account for you that you could log into and see all the documents they get for you so you don't have to worry about it on the road.